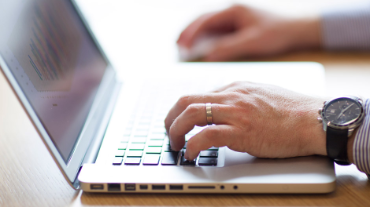 What does this mean for you?
Every year, myPay Solutions loads a Year-End Employee Verification report to your secure online portal. We encourage all employers to review this report in detail, noting any discrepancies between our records and yours with regards to employee Social Security numbers, addresses, spellings of names, etc.
What do you need to do?
In October, keep an eye out for an e-mail from myPay Solutions indicating that your report has been posted to your portal for review. When you receive this email, navigate to Documents/Accounting/10-31-18 on your portal. There, you'll see the report for review. Please plan to complete your review by November 1, 2018 to ensure that any needed corrections can be done timely and efficiently.
What if you do find discrepancies?
First, confirm the correct details with your employee. Once you've confirmed the details, reach out to your payroll specialist. He or she will assist you with any changes that need to be made to your payroll.
Have any questions? Your payroll specialist is ready and able to help!