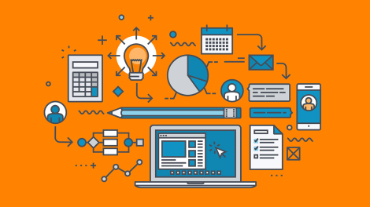 In this day and age, it is imperative that you have a website. It's as critical to commercial success today as the Yellow Pages listings were 25 years ago. If you don't have a website, there are many template-based options that can give you a web presence, inexpensively, in just a few hours. 
Almost as bad as not having a website, is launching a website and then not doing anything with it—for years. Every business should do a complete review of their website at least once a year. That means navigating the full site and looking at each page to make sure there are no problems, and to identify ways to improve the site or freshen it up.
Don't try to fix things during the review, or even worry about how you will fix or improve content—at least not during the review process. Just jot down your ideas and observations. The important thing is to do a complete review, and once the review is completed you will have a list of improvements you can work on over time.
 
Here's a simple checklist of things to look for in your website review:
Test all the links. Make sure they still operate as they were intended.
Look for any documents, pictures or data that may be out of date. Quoting statistics from 2011 may not give the prospect/customer the right impression.
What date is your copyright? Should you update it?
Read all the content on your website. Is it still accurate and relevant or have things changed? Is there a better way to tell your story?
Can you add some new pictures or replace old pictures? Pictures of your building, your employees and your signage are much better than stock photography.
Are there any products or services that you've recently added that aren't properly reflected on your website?
Do you have a map? A link to provide directions?
Does your website reflect the social media that you participate in (Facebook, LinkedIn®, Twitter, YouTube™)? Should you be participating in more?
Access your website through a smart phone and a tablet. How does it present itself on various mobile devices?  
Another helpful technique is to simply have a friend or relative visit your website and give you feedback on what they liked and what they didn't like or thought was confusing. 
Of course, you can also hire a marketing or technology consulting firm to do a review of your website. In addition to the above, they can help you with Search Engine Optimization (SEO), web analytics, overall web performance and much more. If you rely on your website extensively for business, that may be well worth the investment.
An annual review of your website is a simple but important process. However you do it, it's an easy way to ensure that one of your most important marketing tools is presenting the desired image for your business.