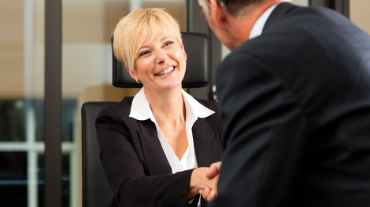 For most small businesses, receiving referrals by word of mouth is the most popular way to gain new clients. But what's the best way to do this? Below, we've included some tips and tricks on how to encourage clients to refer others, without sounding unprofessional.
Simply let customers know that you're open to referrals. Mention that you're working to grow your business. If they know anyone who might benefit from your product or service, you'd appreciate a heads-up. Don't ask for an immediate response. Just plant the seed, thank them and move on.
Use passive communication vehicles. For example, a line in your email signature or on your business card (i.e. "The highest compliment we can receive is your referral").
Make it part of your networking messaging (i.e. Business is great, but we are always looking for more).                        
Provide referrals to colleagues in related businesses. If they are not reciprocated, provide referrals to a different business.
If you're going to ask for a referral directly, ensure it's the right timing. Asking for a referral at the time of the sale is too aggressive. Give the client some time to experience the benefit of your product/services before asking.
When you do receive a referral, follow up quickly. Remember, the person that referred you has placed their trust in you.
Make sure your website is inviting and provides value. Your customer may refer you directly to a friend or family member. Often, their next step is to check out your website.
Build relationships. Focus on customer success. Provide information and your expertise so clients see you as key to their success.
Try some co-marketing events. Whether it's a speaking engagement, seminar, webinar or simply a marketing campaign, team up with a colleague in a complementary business and market to both your customer and prospect bases. Just make sure you can each provide value to the other's base.
Finally, when a referral becomes a new client, make sure you thank the person that provided the referral. A small gift is nice, but a simple and sincere thank you goes a long way.
Referrals will always be one of the most effective and least expensive ways to find new clients. Don't leave this important sales channel to chance. With a little attention, you can increase your referrals and customer satisfaction.