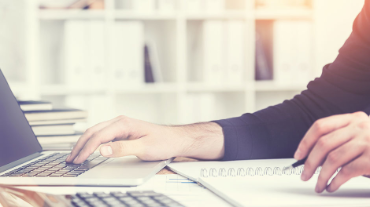 SwipeClock is a simple-to-use interface that eases time entry for employers and employees. 
It's great for all businesses large and small, from two to 200 employees. The direct integration between myPay Solutions and SwipeClock eliminates the need to enter time twice, as time is reported in SwipeClock and seamlessly submitted into myPay Direct for processing.
The real-time updates and integration save time for the payroll administrator, assisting with accuracy and eliminating double entry. SwipeClock is customizable for each business, allowing the payroll administrator to collect time the way he/she wants and enabling thorough review prior to time submission.
SwipeClock features many different time collection methods, including geotracking, web clocks, mobile clocks, and physical clocks.
Employees can clock in from the mobile app as Employee Portal is simple and easy to use.
The mobile app is customizable to include individual needs, such as breaks and meals. The easy-to-use Employee Portal gives employees access to time-off requests and time entry notes as well.
If your business could use a helping hand with time and attendance tracking, myPay Solutions has you covered through our special partnership with SwipeClock. Keep an eye out for even more features coming soon!
Interested in what SwipeClock can do for your payroll workflow? Contact your payroll specialist today for more information.