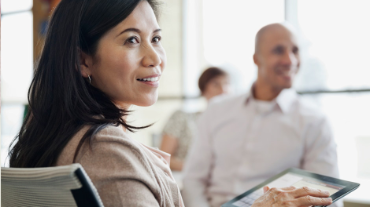 Imagine that you've finished entering in your payroll and click on the Submit button. All done and good to go, right? But within a few seconds, you realize that you forgot to pay an employee. What do you do?
This, and many other scenarios, can cause you stress and panic every time you go to enter in payroll. But luckily, there are some great best practices that can help you avoid making the same mistake twice, such as:
Suspending payroll — Have you ever needed to make a change while entering payroll, but were unsure of how to do it? When in doubt, click the Suspend button and contact your payroll specialist prior to pressing the Submit button. We are here to help and will be more than happy to assist with any questions you may have regarding your payroll.
Previewing payroll — Always make sure you review your payroll by either printing or saving the Preview Payroll Report, which can be done from the bottom right side of the Enter Time screen in myPay Solutions Direct. This report shows what each check submitted to us will look like once it is finalized. It also displays totals for pay and taxes, all cash required to be available in your bank to process payroll and whether or not each employee will receive direct deposit or a live check.
These steps will reduce your stress and help you save time and money. Once you submit your payroll, myPay Solutions finalizes your files and sends them to the bank for processing. This can occur almost immediately, so any errors will be difficult to address. Once the files are sent to the bank, reversals, amendments and the fees that go along with those corrections will apply.
Any questions regarding these tips? Ask your payroll specialist for more information!