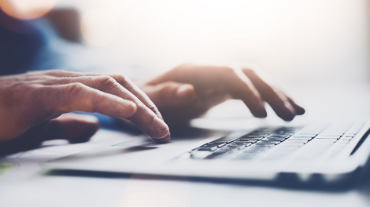 Since security is a crucial part of payroll, you want to take the utmost caution when securing your data — particularly when working with highly sensitive company and employee data such as bank accounts, tax IDs, Social Security numbers and wage information. To protect both your business and your employees, it is essential that this information be handled with extreme caution.
At myPay Solutions, security is a top priority. Our network of advanced data centers and security precautions protect your confidential data, and as technology advances, we will continue to update our safeguards and systems.
In the interest of our continued security efforts in protecting important payroll information, we recently implemented stronger password requirements for both administrative payroll contacts and individual employees using our employee self-service feature. These changes include the following:
Password strength — As defined by the IRS, passwords must contain a minimum of eight characters, with at least one uppercase letter, one lowercase letter, one number and one special character.
Password Expiration — Per IRS requirement, passwords expire after 90 days.
To help strengthen security, myPay Solutions has implemented the above password requirements, set forth by the IRS, for all tax related software professionals.
We appreciate your continued partnership. If you have any questions, please contact your payroll specialist at 800.800.0047.