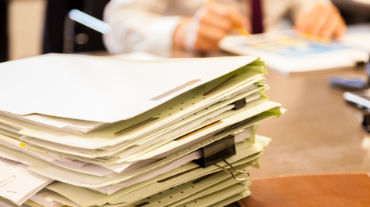 Most states require employers to hold some form of workers' compensation insurance, but few outline the criteria that insurance providers must adhere to in a clear, simple way. This leads to much confusion on the part of the business owner, for whom an overwhelming amount of options can open the door to choosing an insurance package that doesn't meet that business's individual needs.
That's where the myPay Solutions partnership with The Hartford comes in! The Hartford is our go-to partner for workers' compensation insurance that allows your business to pay for workers' compensation as payroll is being processed, rather than submit a large down payment along with several more potentially sizeable payments throughout the year.
Interested in:
No big, annual down payments? Premiums are paid on the basis of actual payroll.
Better cash flow? Seasonal businesses won't be starved for cash due to big down payments.
Minimal audit adjustments? Premiums are based on reality — real payroll figures — not guesstimates.
Saving time and worry? No more hard math when premiums come due.
Less paper waste? The Hartford is smooth, easy-to-use, and virtually paper-free.
Want to streamline your workflow and relieve the burden of workers' compensation red tape? Call your payroll specialist today for more information!