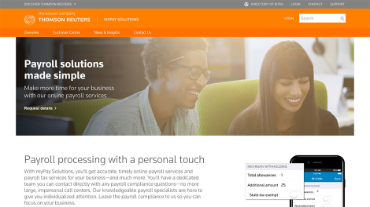 We're excited to announce that we've recently redesigned and improved the myPay Solutions website to provide you with a better user experience.  
What to Expect
We made some changes to create the best possible online experience for you. Here are a few highlights of what you can expect to see:
Simplified navigation — Easy navigation to help you quickly find the information you need.
New Customer Center — Set-up information, support, forms, documents and more are now located in one centralized location.
Updated design — A more clean, modern design that's easier to use.
Same easy portal access — You'll still have quick access to your portal login at the top, right-hand corner of the Home page, next to the search bar.
If you have any questions regarding the new website or where to find information, please contact your payroll specialist.