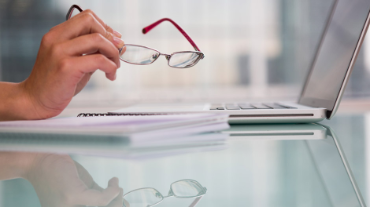 Is there an easier or preferred way to use certain features of myPay Solutions Direct? myPay Solutions Direct Tips is a series of articles designed to teach you just that! Check out this quarter's guide on how to seamlessly verify employee addresses in myPay Solutions Direct.
Have you noticed a recent update to the employee address field in myPay Direct? To simplify the process of adding or editing employee information, we've enhanced this field to be more intuitive.
The best way to ensure employee addresses have been entered into the system correctly is to use the address lookup field. This can be found on the Main tab of the employee profile in the myPay Solutions Direct application.
Start by entering the employee's full street address, city, state and ZIP code in the top line — the "Lookup" field. Once you've entered the address, click on the magnifying glass; the system will verify the employee's address and automatically populate the fields below.
Once the address has been verified, the system will indicate the verification level by providing a graph (shown below). A green graph indicates a high level of verification, while an orange graph would indicate a less-than-recommended level of verification.
During the verification process, you may receive the following alert message indicating a suggested address. This alert gives you the option to update the existing information to the suggested address, which has already been verified by the system. Once you've confirmed you want to update the existing address, simply click OK. The system will automatically populate the City, State, and ZIP Code fields, allowing you to save your changes or move forward and enter additional information.
Questions?
For more information, please contact your payroll specialist.