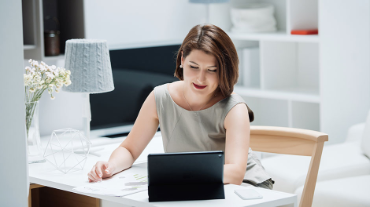 Notifications are getting a face-lift here at myPay Solutions!
Recently, we rolled out automatic payroll reminders to some of our clients on a per-request basis. These reminders are sent to clients on their payroll due-in dates, letting the payroll administrator know that payroll submissions are due in by 2:00 PM Eastern Time.
If you're interested in receiving payroll reminders, please let your payroll specialist know!

We hope that these reminders, along with the automated "Payroll Complete" emails that are now sent to all clients at the completion of every payroll, will take the burden of scheduling payroll off your busy shoulders.
In addition, we recently rolled out automatic notifications to alert you when any changes have been made to an employee's Direct Deposit banking information.

These notifications will be sent any time an employee record is updated and the Enter key is pressed to save the updated information. Don't worry, you don't need to take any action to receive these notifications!
If you have any questions about these new offerings from myPay Solutions, please reach out to your Payroll Specialist.