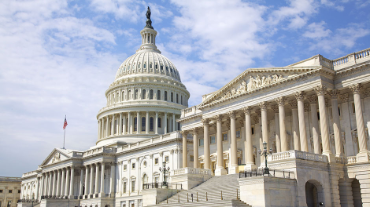 Article written by featuring myPay Solutions Director of Compliance and American Payroll Association (APA) President Jim Paille, CPP.
It's springtime — also known as the perfect time to review legislative changes in the payroll arena! In what was expected to be a busy year with changes, due to the new Trump administration, the short term results have been rather interesting.
December 1, 2016 was supposed to kick off the new wage requirements for exempt employees — what was $455 per week, or $23,660 per year or $100,000 for high wage earners, was to be replaced with $913 per week or $47,476 per year or $134,004 for high wage earners, respectively. This was passed in September 2016, with an effective date of December 1, 2016. Many businesses started reviewing job duties and making changes for the upcoming new wage levels. 
But then, on November 22, 2016, Federal Judge Amos Mazzant III, in Sherman, Texas, said that the U.S. Department of Labor (DOL) exceeded its authority under the Fair Labor Standards Act when it expanded overtime eligibility to white-collar workers based on their salaries. The DOL is continuing to review this decision — but at this point, the new monetary levels appear to be postponed indefinitely. President Trump is not expected to revive this proposal in this form. It's possible that the new secretary of labor (expected to be in place in May) might renew this process. There is at least an indication that some discussions are expected to occur.
In other news, on September 7, 2016, Governor Chris Christie of New Jersey shocked the residents of Pennsylvania when he called for the ending of reciprocity. Presently, Pennsylvania residents pay a flat 3.07%. The impact of ending reciprocity would be that the top tax for Pennsylvania residents working in New Jersey would jump to 8.97% (for incomes over $500,000). For a few months, Governor Christie repeatedly commented that he was firm in his decision to end reciprocity. Then on November 23, 2016, Governor Christie changed his mind and decided not to end the reciprocity — thus making no change to taxpayers living in Pennsylvania working in New Jersey, an agreement between New Jersey and Pennsylvania that has been on the books since 1977.
As expected, nearly two dozen states had minimum wage changes for 2017, and a few are still to come. In addition, many localities have also changed their minimum wages to be higher than their individual state levels.  What's interesting is that a few states are now passing legislation prohibiting localities from increasing minimum wages above their state levels —Iowa, Oklahoma and Ohio are three examples. More may be coming.
President Trump has signed 32 executive orders as of the writing of this article — and several could have some payroll implications. A few to note are:
An order requiring every agency to establish a Regulatory Reform Task Force to evaluate regulations and recommend rules for repeal or modification
An order directing the treasury secretary to review the 2010 Dodd-Frank financial regulatory law
An order instructing agencies that, whenever they introduce a regulation, they must first abolish two others
An order imposing a hiring freeze for some federal government workers as a way to shrink the size of government — this excludes the military, as Trump noted at the signing
An order that directs federal agencies to ease the "regulatory burdens" of Obamacare — it orders agencies to "waive, defer, grant exemptions from, or delay the implementation of any provision or requirement" of Obamacare that imposes a "fiscal burden on any State or a cost, fee, tax, penalty or regulatory burden on individuals, families, healthcare providers, health insurers, patients, recipients of healthcare services, purchasers of health insurance or makers of medical devices, products or medications." As of now, I'm not certain what position the IRS will take concerning this order.
It will still take some time to see what actual implications there will be on the payroll industry.
The Affordable Care Act has survived in its current form for now, so 1094s and 1095s are here to stay (for the foreseeable future).
In regards to paid leave — several states have enacted mandatory paid sick leave: Connecticut, Massachusetts, California, Oregon, Washington D.C., Arizona, Vermont and Washington (1/1/18). In addition, several cities within these states, including Chicago (7/1/17), have their own rules that differ from their state laws. The following states are considering mandatory paid sick leave laws: North Carolina, Maine, Maryland, Michigan, Minnesota and Pennsylvania. Also, New York will start paid family leave in 2018.
In addition, tax reform is expected to be revealed in the next couple of months. More importantly, the full 2018 Trump budget proposal should be presented to the public in May — look for a future article on the payroll implications from the full budget. There's much more to come!