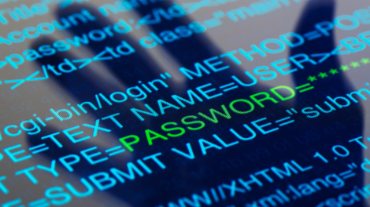 Every day, headlines warn us about what happens to people and companies whose data is not properly secured in the digital age. As your firm provides a valuable service to your clients, your clients, in turn, trust you with their important information. And accounting firms have found themselves the target of cyber-crimes and stolen personal information on a mass scale.
What can you do to protect your clients? Take these extra steps to prevent these types of attacks and maintain the security of your clients' sensitive data:
Always use a strong password—myPay Solutions has implemented the use of strong passwords, which are much more difficult for even the swiftest of cyber-criminals to break. We've increased password security by mandating that clients and myPay Solutions employees reset their passwords every 90 days.
Clear your cookies/cache—As easy as it may be to simply press a button to always fill in usernames and passwords, it's also a way for hackers and other criminals to gain access to your clients' secure information. To ensure that only you are accessing sensitive information, log in manually every time, and remember to clear your cookies/cache regularly.
Never use public Wifi to access secure information—It may seem unlikely that the barista on her lunch break next to you is a mastermind of cyber-crime. That being said, you never know who could have back-door access to WiFi networks that are not secured by a password and are accessed by anyone with a mobile device nearby. If you must open sensitive client information online, make sure you do so on a secured network. Preferably, one in your own home or office.   
Limit online access to client information on myPay Solutions Direct—It may be easier to give everyone in your office access to all your clients' information in case someone goes on vacation or you need to run a quick report. Although it's convenient, it also gives those who would steal your clients' information much more opportunity to access your system and steal valuable data. Before giving access to a member of your staff, ask yourself if that person really needs to access a client's data on a daily basis—or if it's a rare need you're trying to prepare for. Additionally, make sure to eliminate any terminated employees' access as soon as they leave.
All these steps are essential to ensuring a safe, harmonious working relationship between you and your clients. Please reach out to your payroll specialist with any questions you may have.