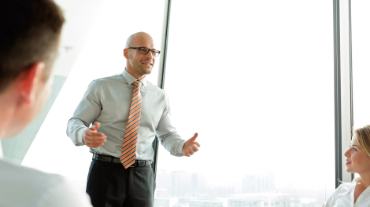 From selling to serving
It's almost an oxymoron—an entrepreneur that doesn't like to sell. However, it's actually quite common; particularly with entrepreneurs who have a craft or are in a profession. Many enjoy being able to provide their service or product, but they hate selling. They would much rather perform the job or craft they excel at and avoid the stress of selling altogether.
When asked about why they hate selling, the responses include that selling is high-pressure, manipulative, annoying, misrepresents, or leads to rejection. No wonder why they hate selling! The problem is that without sales, the business can't sustain itself.
There's a simple solution to this dilemma—stop selling. If you believe that selling involves any of the above, then stop doing anything that creates those feelings. Sales Consultant Jeffrey Gitomer says, "People don't like to be sold—but they love to buy." People love to have their problems solved or find a better way of doing things. So change your focus from selling to serving. Be the expert that can answer your client's question and provide the pros and cons of different alternatives, or a guide that can help your client solve their problem and realize the benefits they are seeking.
Share your expertise
If you own or run a business, you almost certainly have passion, skill and expertise. Look for ways to share it with people. It can be done by simply answering questions or ensuring that your website has helpful information. You may even consider publishing a newsletter or blog and sharing with local civic groups or the local media.
Be a problem-solver
People use businesses to solve a problem or fill a need. Think about the problems your business solves or the needs it fills from your clients' perspective. You are no longer trying to sell a product or service—you are trying to help your client with their problem or need, even if that solution falls outside of your business at times. Clients will appreciate that and seek you out. They will be happy that you can help them.
If you are among those who hate selling, then stop doing it. Just concentrate on sharing your expertise and helping your clients with their problems. Then prepare to watch your sales increase as you stop selling.