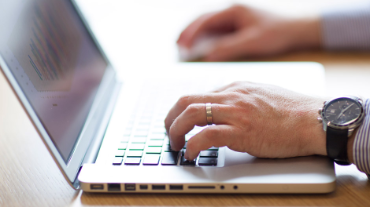 Payroll can be a tricky process no matter what — but there are certain key things you can do to ensure that the process is seamless and easy, for both you and your employees.
Read our five best practices so you can save your most precious resource — time.
Create a schedule that works for you. Work with your payroll specialist to make sure your payroll period end date gives you enough time to submit your payroll in a timely manner. You should have at least four business days, preferably five, between the end of your payroll period and the pay date.
Gather employee data early. Request that time tracking be submitted from your employees at least two days before you need to submit it to myPay Solutions for processing. This will ensure that any missed hours or deduction changes can be addressed early on.
Review, review, review! When entering payroll, make sure you print the Pre-processing Report available on myPay Solutions Direct, and double check your numbers prior to submitting payroll. Save a copy of the report as a PDF so you can reference what you entered if any questions arise.
Check your accounts. Make sure you have enough funds in your payroll account to cover payroll at least 48, but preferably 72, business hours ahead of the pay date. This will ensure that processing runs as smoothly and efficiently as possible.
Let us know! Contact your payroll specialist immediately if any issues arise. The sooner we know about an issue, the sooner we can help you to fix it.