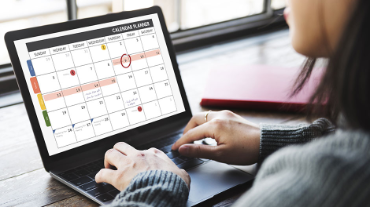 We've all seen the recent news reports about data breaches that put the personal information of many Americans at risk. Beyond monitoring your credit, checking your bank statements and implementing technical security features like strong passwords and multi-factor authentication, is there anything else can you do to protect yourself during the coming tax season?
To further arm yourself against possible fraudulent tax filings done using your name or social security number, we recommend that you take advantage of the IRS's early delivery requirements.
Once your W-2s are available, take the next step and talk to your accountant about filing your personal income tax return early — and encourage your employees to do the same. The longer you wait to file your personal tax return, the more time fraudulent filers have to file something in your name.
myPay Solutions will start preparing and filing W-2s as early as the beginning of January to meet the IRS deadline of January 31, 2018 for delivery of W-2s to all employees. Because of this early deadline, we're encouraging clients and their employees to be sure to review all their information as early as possible prior to the data submission deadline of December 26, 2017.
Make sure you and your employees are prepared and safe this year by filing your annual income tax returns as early as possible!