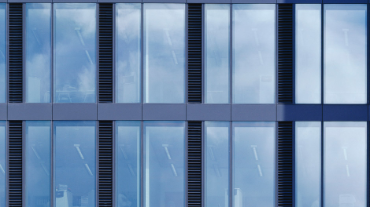 Here at myPay Solutions, we pride ourselves on working together as a cohesive unit and partnering closely with our clients. We have long provided the excellent service our clients know and expect from our offices in Ann Arbor and Dexter, Michigan. In the fourth quarter of 2014, it was announced that myPay Solutions, in conjunction with other Thomson Reuters divisions, would be moving to a new building.
In March 2015, myPay Solutions moved down the street to a new office—one in which we can continue to provide the same great service and still work side by side, collaborating effectively to better serve our clients needs. In addition to myPay Solutions' move, our offices will be consolidated with our colleagues who design our software, as well as many technical teams with whom we currently collaborate. As of October 1, 2016, this transition to our new location is complete. Our new address is 6300 Interfirst Dr, Ann Arbor, MI 48108.
What does this mean for our customers? Nothing at all! myPay Solutions' move will benefit our clients by enabling us to work efficiently across business units within our own organization. We are still proud to provide all the same perks that come with being a myPay Solutions client.