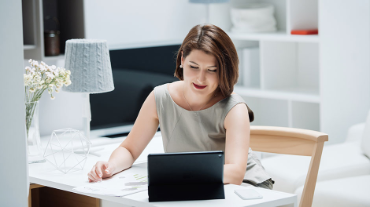 Please take some time to review this important tax planning information to avoid penalties, late charges and amendment fees. It's vital that myPay Solutions receives all listed information by the specified deadlines.
Submit your 2017 payroll data and bonus information
To avoid tax penalties and re-processing fees, please submit all year-end data and bonus information to your payroll specialist by your last 2017 pay date or by December 26, 2017.
If your first 2018 pay date is scheduled to be processed prior to December 26, 2017, you must report your final 2017 figures prior to that date. If we are able to accommodate the processing of your bonus checks and additional year end information with a regularly scheduled pay date, we'll be happy to do so at no additional base charge. If a special payroll is processed, the standard base fee and per-check charges will apply.
Note that the IRS has changed the due date for forms W-2 and 1099 to be submitted to the Social Security Administration no later than January 31, 2018 for both paper and electronic submissions. 
To guarantee that a W-2c is not needed this year, please report all earnings, including Third Party Sick Pay, to myPay Solutions by December 26, 2017. You can locate information on this topic by reviewing the following web page: https://www.irs.gov/instructions/iw2w3/ar01.html.
Report in-house checks or voided checks
To ensure all tax returns and liabilities are accurate, report wages for checks that were issued internally and were not processed through payroll, as well as any wages that were processed through payroll but voided internally by December 26, 2017.
Report Third Party Sick Pay info
By law, Third Party Sick Pay insurers have until January 15, 2018 to notify employers of any disability insurance benefits paid to employees during 2017. If you're notified after reporting the last payroll of the year, please contact your payroll specialist immediately. You may also need to notify your insurance company that myPay Solutions will include Third Party Sick Pay on the W-2 that we prepare for you. Since Third Party Sick Pay affects fourth quarter as well as year-end returns, including form W-2, the processing of returns will be delayed if sick pay is reported after the deadline date for year-end info.
Ensure that your data is complete and accurate
Tax filing data - Please review the payroll memorandum that was included in your most recent set of payroll reports for a list of missing information. Missing tax items will be shown in red. Please contact your payroll specialist to provide missing information or corrections by December 26, 2017.
W-2 information - Please review the final page of your most recent Employee Earnings Report for missing or invalid W-2 information. If the report shows invalid, missing, or duplicate social security number issues, please contact your payroll specialist to provide the missing data or process corrections by December 26, 2017.
Employee names and addresses - Please review the Year-End Employee Verification Report on your portal to verify that the legal names and social security numbers are correct for each of your employees. If they are not, report corrections by December 26, 2017.
It is crucial that this information is reported correctly to the IRS, because a mismatch will prevent an employee's wages from being credited to their social security personal earning record. These wages will, instead, be placed in a suspense file until a Form W-2c is filed to correct the employee's information. An invalid name or social security number also affects the employee's unemployment benefits, preventing wages from being reflected in the employee's personal earning record with the state.
Note—The IRS may charge employers a penalty of up to $50 for each W-2 return that has a missing or incorrect social security number, or federal employer identification number (FEIN). We cannot file your federal forms W-2 electronically if a considerable percentage of the social security numbers are missing. For security, all but the last four digits of the SSN are masked in any transaction or reports provided by myPay Solutions. Please refer to the employees section of your portal to verify your employees' social security numbers.